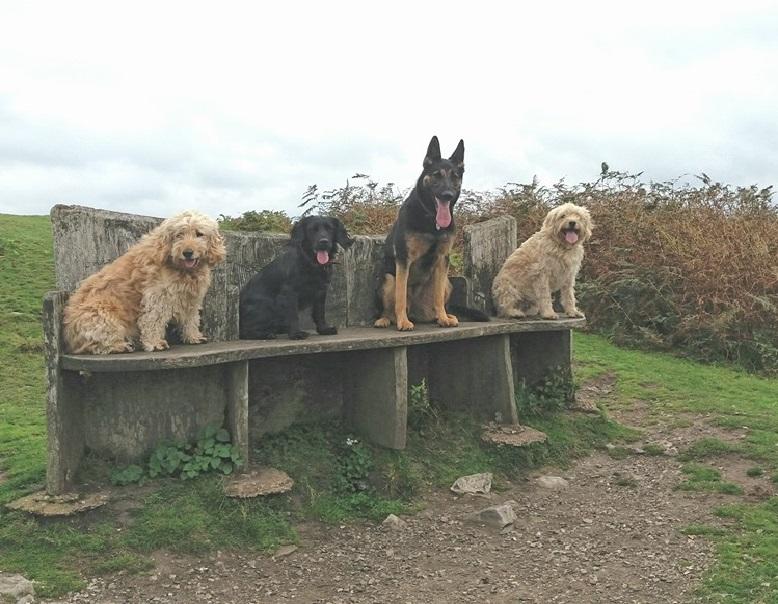 We are a small family business dedicated to producing a variety of outdoor Slate Plaques, House Signs and a very extensive range of Memorials and Pet Memorials. We are all pet lovers and you will see lots of photos of our pets popping up all over the website!
SLATE
Slate is a natural product and every piece is different.
Laser engraved slate is approx 5mm - 10mm, the colour of the writing varies between an off white to a greyish colour and when wet the slate will go darker. It will return to normal when dry and to avoid this you can put on some slate protector.
Deep engraved slate is just that, deeply engraved and used on house signs, then infilled with the colour of your choice. The slate is much thicker than the laser engraved slate.
FIBROCEM
Fibrocem is used on most of the hearts and other memorials. It is a heavy duty exterior casting material suitable for any weather conditions.
MEMORIALS
Having over 20 years experience in these type of products, we offer a first class service and are very sympathetic when coping with the loss of a loved one or your special pet. We know how difficult these times can be and we will help in any way possible. Say what you want on any of the memorials - we know how special your own words are and we won't be surprised at any wording you choose.